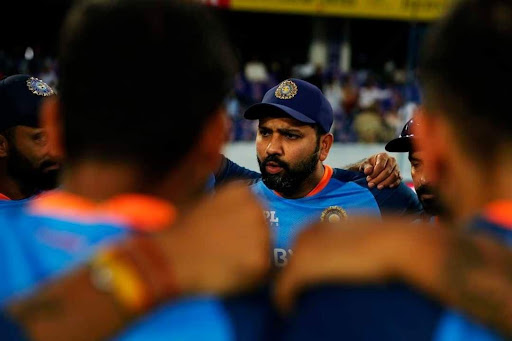 Rohit want to overcome the problems of death bowling before the World Cup
Rohit want to overcome the problems of death bowling before the World Cup
The T20 World Cup is knocking on the door. Before that, India played a three-match T20 series at home against Australia. Even though Team India won the series, captain Rohit is worried about the bowling in the death overs.
Team India will have the opportunity to play only three more competitive matches before the World Cup. Captain Rohit Sharma will therefore want to overcome the problem of death overs in this three-match T20 series against South Africa.
India will play a three-match T20I series against South Africa from September 28. And this series is the last chance for Rohit.
Right-handed bowler Jashpreet Bumrah could not play in the last Asia Cup. He was out of the field due to injury. However, after returning from injury, Bumrah played the T20 series against Australia. Harshal Patel has also recovered from injury. However, no one could do well in bowling. So, they will get the last chance to solve their problems against Temba Bavumas before the World Cup.
Mohammad Shami will not be able to play in this series as he has tested positive for Covid. All three will miss the series as all-rounder Hardik Pandya has been rested ahead of the World Cup. Bhuvneshwar Kumar is also resting. So, he will not play. But Deepak Chahar can get a chance in this series. Arshadweep Singh can be seen in the death overs with Bumrah. Ravichandran Ashwin may also be given a chance to solve the problem of death overs.
On the other hand, this series is also last chance for South Africa to recover. In this regard, Tabrez Shamsi said, "The field in Australia is very big. The weather there is also different. But the bowlers have to find a way. We will get a chance to bowl their batsmen in this series against India. We will try to use them in the World Cup."
This year's World Cup will begin on October 16. Final will be held on November 13. Forgetting the failure of the Asia Cup, will Rohit Sharma's India be to bring home the World Cup title? Such a question is now revolving in Indian cricket.