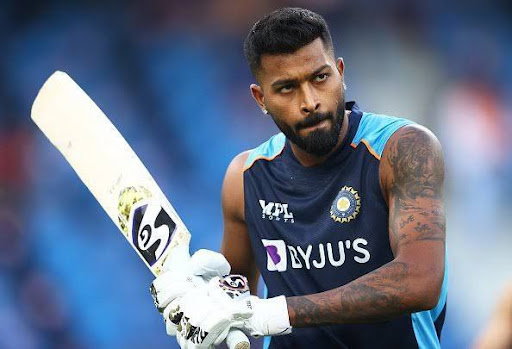 10/28 Along with batting-bowling, Hardik wants to emphasize in fielding in the World Cup
Along with batting-bowling, Hardik wants to emphasize in fielding in the World Cup
This year's T20 World Cup is being held in Australia. Indian all-rounder Hardik Pandya wants to improve himself to give his best in the current World Cup.
This star wants to give his best not only in batting-bowling but also in fielding.
The Indian all-rounder was out of the team for a long time due to injury. However, after returning from injury, he finally showed some glimpses in the Asia Cup This time he wants to give the best to the team in the World Cup.
Apart from batting and bowling, Hardik has also consulted the fielding coach to improve his fielding. "God is helping me. Has increased fitness. So fielding has been improved. Spending more time with the fielding coach. Trying to take tough catches. This year I want to take the best catch of my life," Hardik said before taking the field in the World Cup.
Former Australian captain Ricky Ponting and Shane Wanson said that Hardik is the best player in T20 at the moment. So it won't be surprising if Hardik fielded brilliantly in the World Cup in addition to batting and bowling.
Hardik got chance in the World Cup team because of his performance. And he is looking forward to playing the World Cup. Regarding this, Hardik said, "I was very excited to come to Australia. I got a lot of time to prepare. We left 17 days before the start of the World Cup. What could be better. The weather is very good here."
It should be noted that India has already set the record of winning the most T20 matches in a year. It is believed that Team India will be desperate to win the title. Hardik will have to shine to win the title for India. Will Hardik be able to fulfill the expectations? There are 22 yards of field to answer.