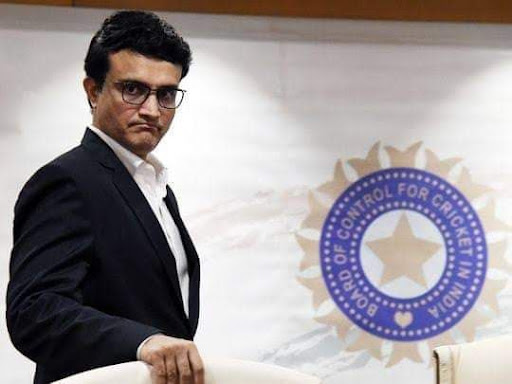 Case filed in high court over the removal of Sourav from the post of president
Case filed in high court over the removal of Sourav from the post of president
Sourav  has been removed from the post of BCCI president and Roger Binny has been made the new president. The discussion and criticism about which has not decreased. This time, a case was filed in the court over the removal of Sourav  from the post of president.
The case was filed in Calcutta High Court by lawyer Ramaprasad Sarkar. The case was filed in a division bench of the High Court headed by Chief Justice Rajarshi Bharadwaj. The statement of the case states, "The Supreme Court has given a definite judgment in the appointment of BCCI President and Secretary. That judgment was not properly followed in the case of Sourav's exclusion."
While Sourav was removed from the post of President, Jai Shah, the minister's son, is retained as Secretary. The statement of the case says, "If central Home Minister Amit Shah's son Jai Shah can remain in charge of the board, why not Sourav? Has he been removed from the post of president for political reasons?"
It is known that Sourav was offered to take charge as IPL chairman. But this former Indian captain, known as Maharaj, did not agree. Later, it was known that he may fight for the post of CAB president, but at last he did not fight there. His elder brother Snehashish Ganguly has been elected as the president of CAB.
Sourav Ganguly has joined hands with Meesho once again to maximise on his missed moment from the Mega Blockbuster Sale during the upcoming Meesho Maha Indian Savings Sale.
In September, ahead of Meesho's Mega Blockbuster Sale, the e-commerce company partnered with Sourav Ganguly for its marketing campaign for India's biggest festive season. Dada's misshit turned into a six for Meesho and what happened next took social media by storm while the brand's objective to drive organic conversations came to fruition.
The new campaign will feature Sourav Ganguly in a compelling video where he is seen posting about the Meesho campaign on his social media handle and reminiscing the MISSed moment from the last sale event, while cleverly tying into the current sale. The tongue in cheek approach is tailor made for social media platforms and the premise of this video is to put a fun and unexpected twist on the campaign.
Commenting on the campaign, Nilesh Gupta, Senior Director, Growth at Meesho said, "Our continued efforts to ensure customers have access to quality products at the lowest prices is helping us cater to growing demand from deep corners of the country. As the year comes to a close, we wanted to capture our 'missed' moment with our favourite 'Dada' in a humorous manner to amplify our key messaging, resonate more deeply with our target audience and help break the clutter on social media. The upcoming sale aims to fulfil India's shopping aspirations."