JeetBuzz Soccer Betting Guide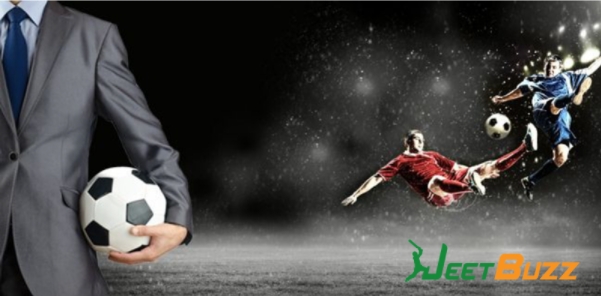 Here are some betting essentials that should help you effectively bet on soccer with JeetBuzz Sportsbook, whether you're a soccer betting novice or just need to brush up on your abilities.
How to Place a Soccer Bet
Soccer betting is rapidly expanding, with more markets available than ever before from the world's major leagues and competitions. Betting on soccer is now easier than ever, just like betting on other sports like the MLB, IPL, and NBA. Go to your preferred online sportsbook and click on the soccer page, sorted by upcoming events and leagues, and each match will reveal all of the available markets for that specific game. All of the usual markets are accessible, including Money Line, Over/Under Goals Totals, and Goal Spreads, as well as a variety of player props such as goalscorer markets, player cards, and team props such as team goals or team cards. There are various methods to bet on soccer, and our experts are on hand to provide expert guidance and insight on how to bet on soccer throughout all of the best action from around the world.
Soccer Predictions Explained
You can wager on soccer in a variety of ways, with sportsbooks offering hundreds of markets on every game from the world's most significant leagues. The most common soccer betting tips are to bet on a team to win, often known as the money line. There are three possible outcomes on the money line in soccer: you can bet on either team to win, or you can bet on a tie. You can wager on goal line bets, commonly known as spreads, over or under total goals, and a variety of player and team soccer prop bets in addition to money line soccer bets. Because each league in the world has its style of play, different markets will be more prevalent in various competitions and matches.
Markets for Soccer Sports Betting
You may gamble on a soccer game in a variety of ways. The money line is the most popular sort of wager in soccer, but unlike the MLB, IPL, or NBA, soccer includes a three-way money line, with the tie factored in. Aside from the Money line, you may wager on various team and player prop bets, including the number of goals scored, the first player or team to score, bookings, and corners. 
Online Soccer Betting
With the rise of the BPL and improved access to international games, soccer betting is becoming increasingly popular, and online soccer betting is becoming more accessible. Hundreds of markets on matches from all over the world, including the EPL, Bundesliga, La Liga, and other top European leagues, as well as the BPL, will be accessible at sportsbooks. With most Online Sportsbooks now offering a wide range of soccer betting options, check out our overall Finest Online Sportsbooks for the best venues to bet on soccer online, including the best sign-up and discount codes in your state.