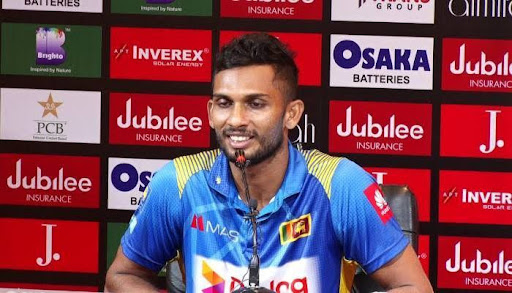 Shanaka also optimistic about the World Cup after becoming the champion of Asia
Sri Lanka, full of youth, has become unstoppable in T20 cricket in recent times. After the departure of former Kumar Sangakkara, Mahela Jayawardene, the backbone of Lankan cricket is broken. It took a long time to turn around from there. The real story of the team's comeback was written in the 2022 Asia Cup.
Dasun Shanaka led Sri Lanka became the champion in this year's Asia Cup. The T20 World Cup is knocking on the door as soon as the joy is gone. This time, the captain is optimistic about his team in that event as well. According to him, it is possible to do well in the World Cup if the cricketers can perform from their respective places.
"If our boys can perform to their potential, we will go far in this tournament," Shanaka said before leaving the country for the World Cup. However, the team left the Super Twelve in the last T20 World Cup. Shanaka said that they don't want to make that mistake again.
Shanaka said, "If we take the right decision and execute the plan, we will win on that day. Of course, we are confident. But we want to keep ourselves always ready. Even in the last World Cup, we were capable of playing in the semi-finals. That's why it's important to play to the best of your ability and perform on the certain day."
Before the start of this year's Asia Cup, Shanaka said that Sri Lanka wants to become the Asia Cup champion for the country's bad times.
Becoming Shanaka and Co kept their word.
Let's see how his team does in the upcoming World Cup.