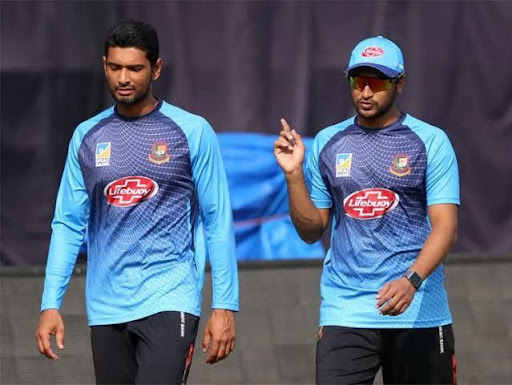 Shakib surpassed Riyad in a stormy fifty
Shakib surpassed Riyad in a stormy fifty
Shakib Al Hasan was not getting runs with the bat for quite some time. In T20, the Bangladesh captain, after creating chances several times, returned to the dressing room before scoring big runs. Has seen a half-century 6 innings ago, against the West Indies. But before the World Cup, Shakib's bat shined in Christchurch.
Bangladesh played the second match of the tri-series against hosts New Zealand at the Hagley Oval on Wednesday. Chasing a huge target today, even though the team could not avoid defeat, Shakib continued to fight at one end. He played a stormy innings of 70 runs off 44 balls at number four. There were 8 fours and 1 six.
But no one could resist against the Kiwis except Shakib. As a result, Bangladesh had to leave the field with a defeat of 48 runs. However, one more feather has been added to Shakib's personal achievement. He became the highest run scorer for Bangladesh in international T20 on the way to playing an innings of 70 runs.
Mahmudullah Riyad was the batsman who scored the most runs in the red-green jersey so far. Who scored 2122 runs in 121 matches.
On the other hand, Shakib took 103 matches to surpass Riyad.
The run of the team's biggest star before the World Cup is definitely good news for the Bangladesh team. Bangladesh will benefit if Shakib can show this consistency in the World Cup.