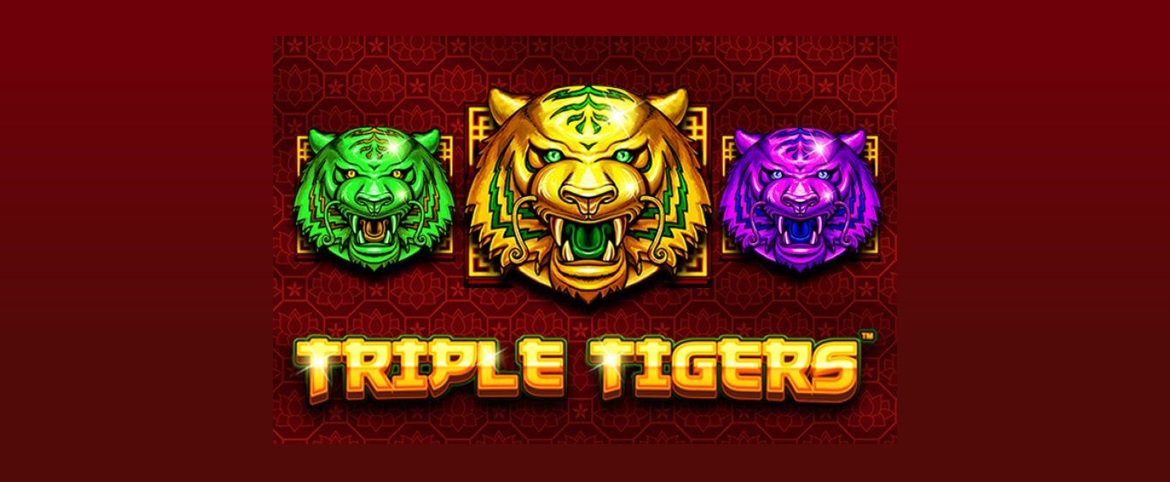 Review of Triple Tigers slot
Triple Tigers is a classic-style slot machine from Pragmatic Play that is sure to appeal to those who love old-school slot machine action. The game has three reels and one payline, and the paytable boasts some impressive payout combinations. If you are a fan of retro-style slots, then Triple Tigers is definitely worth checking out.
One of the first things you'll notice about Triple Tigers is the oriental-inspired design, which is both pleasing to the eye and comfortable to spin. The game stays true to its classical roots with minimal special effects, which means spinning the game is fast and satisfying. On the reels, you'll find various classic game symbols, like the bar and triple 8s, all of which have been given an attractive Asian flair.
The highest payouts in Triple Tigers come from the three distinct tiger symbols, despite the absence of any special game symbols. Some people might not like the absence of bonus features, but fans of old-school action will appreciate the straightforward approach. The game moves much more quickly when there aren't any arbitrary free spins or other scatter-related incentives.
We're sorry to have to disappoint you if you were hoping for free plays on the Triple Tigers slot machine. Given the game's obvious preference for gameplay in a vintage manner, there are no bonus rounds or features. While the absence of bonus features may put some people off, it does make the game's pace quick and action-packed.
Using the spacebar or enter key while playing Triple Tigers on a PC device will shorten the rotation duration even more. Quick spins can also be started by holding down one of these buttons. For players who want to play more quickly and get more spins per minute, this function is fantastic.
The RTP for the Triple Tigers slot machine is a good 96.52%. This is greater than the average slot machine return, which is between 95% and 96%. The slot, which has a medium-to-high level of volatility, will appeal to a variety of players. There are many opportunities for average victories and few opportunities for extremely large victories.
As befits its vintage design, Triple Tigers' paytable is visible just to the right of the game. The three different-colored tiger icons offer the best chances for payouts. A three-of-a-kind golden tiger symbol combination can yield a generous £2,500 on the maximum bet, which is an amazing 500 times the total stake gain.
In conclusion, Triple Tigers is a great choice for anyone who loves classic-style slots. The game has a fast pace and high payout potential, which makes it a great choice for those who want to get in on the action quickly. While there are no bonus features or free spins in Triple Tigers, the high RTP and potential for big wins make it a worthwhile investment for any slots fan. So, what are you waiting for? Unleash your inner animal and give the Triple Tigers a spin today!