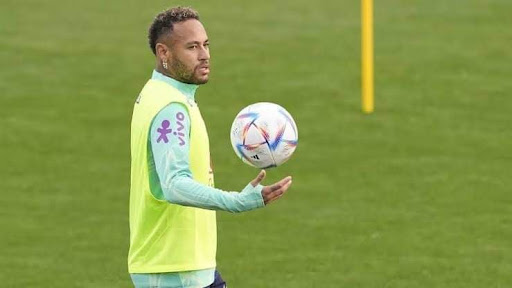 Neymar joined Brazil training late
At the end of the waiting period, the FIFA World Cup is knocking on the door. This season of 'The Greatest Show on Earth' is going to be held in Qatar. The field fight will start from November 20. Meanwhile, the teams have started their final preparations for the World Cup one by one. Brazil's training camp is going in Turin, Italy.
However, in the first practice of the five-time world champions, the 'late comer' is the team's biggest star, Neymar Jr. Marquinhos was also his partner. Of course, it is not that Neymar was late for no reason. Due to a flight schedule delay on the way from Paris to Turin, they could not attend the team's first practice on time.
Reportedly, Neymar's flight was delayed due to mechanical problems. However, Neymar and Marquinhos joined the team's practice in the afternoon. Coach Tite trained 14 players on this day. After field practice, the players joined the gym. Neymar was also there with others.
Meanwhile, a technical staff of the Brazilian team said that only the physical condition of the players will be checked in the first two days of training in Turin. Later, the pace of practice will be increased. Full practice will start only if the physical condition of the players is good. The Selecao will take the field in the first match of the World Cup on November 24. The opponent is Serbia.