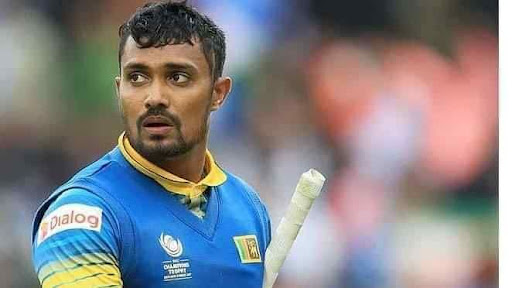 Lankan cricketer arrested on rape charges got bail from jail for 11 days
Lankan cricketer arrested on rape charges got bail from jail for 11 days
Sri Lankan cricketer Danuska Guntilka was arrested on charges of rape while playing T20 World Cup in Australia. Finally, this Lankan cricketer got bail. He was granted bail by a Sydney court in exchange for 2 million Australian dollars.
Guntilka was arrested from the team hotel in Sydney during the T20 World Cup on charges of rape. After losing to England, his team flew home but he could not go with the team. Although he applied for bail in the court, his bail was rejected on November 7. Finally, after spending 11 nights in jail, he applied for bail again in the local court last Thursday. And after a great fight by his lawyer Murugan Thangaraj, the cricketer was granted bail.
Apart from rape, four charges were brought against Gultilka. Apart from engaging in sexual intercourse without permission, the woman was also accused of strangulation. However, the police did not find any truth about it. No sign of physical abuse was found on the woman.
Finally, the bail of this Lankan cricketer was granted, but he had to accept strict conditions. Must appear in court every day. Dating through dating apps and no contact with the complainant. No dating apps can be used. Later on January 12, the court will hear again.
This cricketer has already been banned from Sri Lankan cricket. Many have seen the end of his career. If he cannot prove himself innocent, he may not return to cricket. And if the allegations of rape are proved, this cricketer may be jailed for several years. Many criticized him on social media. Many have also written that rape by a cricketer is undesirable in the gentleman's game of cricket.