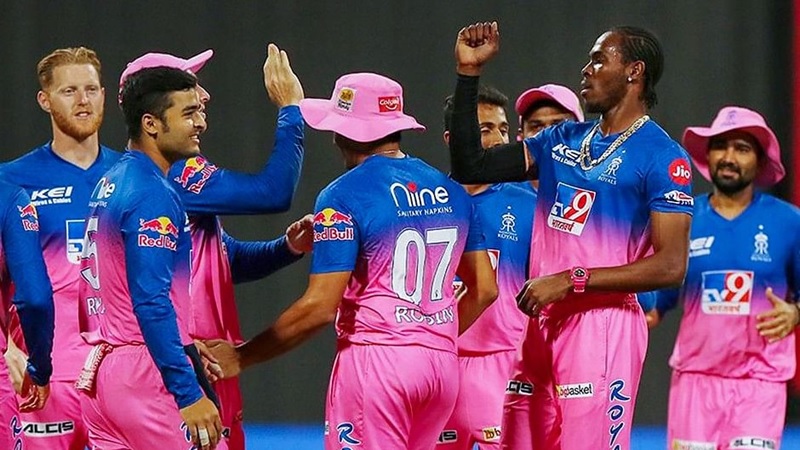 IPL 2022: Rajasthan Royals (RR) SWOT Analysis and Schedule
The Rajasthan Royals (RR) are looking to capitalise on this new beginning. Since winning the inaugural edition of the IPL in 2008, the winners have been unimpressive throughout the majority of their tenure in the competition. On the other hand, the mega auction meant that the franchisees could start again and develop a team from the ground up. Sanju Samson (Rs 14 crore), Jos Buttler (Rs 10 crore), and Yashaswi Jaiswal (Rs 4 crore) were retained by RR before the IPL 2022 auction. 
They then proceeded to the auction table to make their purchases. Prasidh Krishna, an Indian fast bowler, was the highest-priced player they bought for Rs 10 crore. They also spent a lot of money on Shimron Hetmyer, a West Indian batter, for whom they paid Rs 8.50 crore. They built their core with Trent Boult (Rs 8 crore), Devdutt Padikkal (Rs 7.75 crore), Yuzvendra Chahal (Rs 6.50 crore), and R Ashwin (Rs 5 crore). RR also paid Rs 2 crore for the seasoned Nathan Coulter-Nile and Rs 3.80 crore for the promising Indian cricketer Riyan Parag, investing a total of Rs 61.05 crore for their roster.
---
Rajasthan Royals Squad For IPL 2022:
Sanju Samson (c), Trent Boult, Obed McCoy, Anunay Singh, Yashasvi Jaiswal, Jos Buttler, Nathan Coulter-Nile, Rassie van der Dussen, Ravichandran Ashwin, Devdutt Padikkal, Shimron Hetmyer, Prasidh Krishna, Yuzvendra Chahal, Riyan Parag, KC Cariappa, Navdeep Saini, Kuldeep Sen, Karun Nair, Dhruv Jurel, Tejas Baroka, Kuldip Yadav, Shubham Garhwal, James Neesham, Daryl Mitchell
---
Rajasthan Royals SWOT Analysis IPL 2022:
Strength – Strong batting line-ups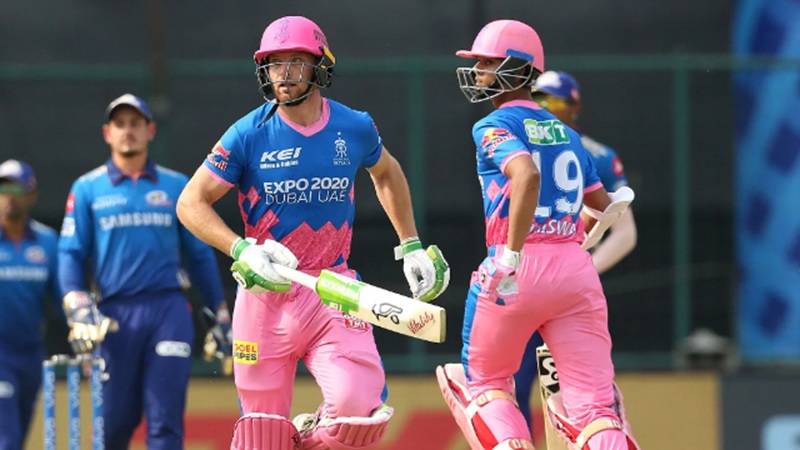 Rajasthan Royals have a strong batting order with Jos Buttler, Sanju Samson, Shimron Hetmyer, and Riyan Parag. Buttler is currently regarded as one of the best white-ball cricketers in the world. With his big-hitting and a wide diversity of strokeplay, the energetic hitter is a force to be reckoned with. Buttler, England's limited-overs vice-captain, is superb against quality pace bowling and can smash spin bowling.
RR has a player in Samson who has been with the franchise since his IPL career, except for two seasons when the franchise was suspended. When he's on form, the gifted Indian hitter is a sight to behold. He is the epitome of elegance. The Kerala-born cricketer's drive on the field can quickly steal the game away from the opposition. Samson has already single-handedly won multiple games for RR with his remarkable timing, and he has done so at a rapid pace.
Shimron Hetmyer and Riyan Parag round out the Royals' middle-order batting. While the West Indian batsman has shown flashes of being a potential finisher for the side when he is in full flow and can hit those monster sixes, Parag has shown glimpses of being a likely finisher for the team when he is not in full flow. Parag had had outstanding performances for the squad in prior seasons, which helped the franchisee acquire him back from the auctions.
Weakness – Lack of key all-rounders in RR
The all-rounders play one of the most crucial responsibilities in ensuring that a T20 team is balanced. RR has good hitting skills in their batting, but they don't have many players that can contribute with both the bat and the ball when needed. When it comes to a T20 event, an all-rounder is a powerful tool in a captain's arsenal. A batsman who can put the finishing touches on a game while also rescuing the squad when the top and middle orders falter is a valuable asset to any team.
In addition, an all-rounder is a vital option for the skipper if one or two of their regular bowlers have a terrible day or are sidelined due to an unwelcome injury.
Jimmy Neesham, a New Zealand cricketer, is an excellent all-around option for the Royals. The 28-year-old, on the other hand, has failed to live up to expectations in most of his previous IPL organisations. Jimmy Neesham can hit a few massive sixes but has struggled to maintain consistency. Neesham's bowling can be lined up on flat surfaces, and he does not have much variation to recover from a batter's counterattack.
RR might also consider Riyan Parag and Ravi Ashwin as all-rounders in addition to Neesham. In T20 cricket, however, neither Riyan Parag nor Ravichandran Ashwin has been regarded as genuine all-rounders. As a result, a lack of options in the department might throw the team's balance off and leave its captain with few options in a tight game.
Opportunity – Strong local line-ups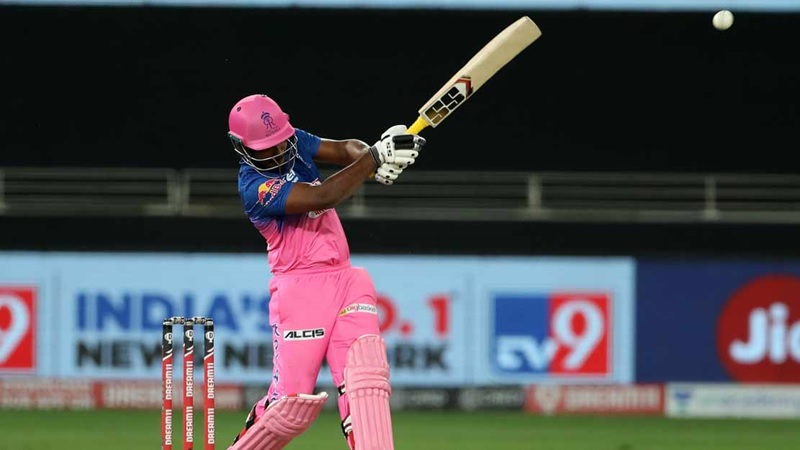 Sanju Samson, a 27-year-old Indian star, is the team's captain, and they have the ideal Indian core in their roster. After all, the IPL is an Indian domestic event in which each side is limited to four foreign players in its starting eleven. Recent history has repeatedly demonstrated that teams with a decent balance of Indian players fare well in the event.
The RR batting is injected with youth, thanks to Yashaswi Jaiswal and Devdutt Padikkal, two very young but incredibly excellent players. With their fearless mentality, the two southpaws might be the perfect starting combination for the Royals, setting up the innings brilliantly for the seasoned bats to come in and capitalise.
Only a few franchises have the pleasure of having an Indian fast bowler capable of speeds of up to 150 km/h. Prasidh Krishna is thus a vital asset for his side, and he has already demonstrated his ability with the Kolkata Knight Riders in the previous season.
Ravichandran Ashwin and Yuzvendra Chahal add much-needed experience in the spin bowling department for the Royals. The two senior Indian spinners and IPL veterans might create a devastating spin tandem on Indian pitches, rounding out the team's local solid core.
Threats – Lack of experienced pace bowler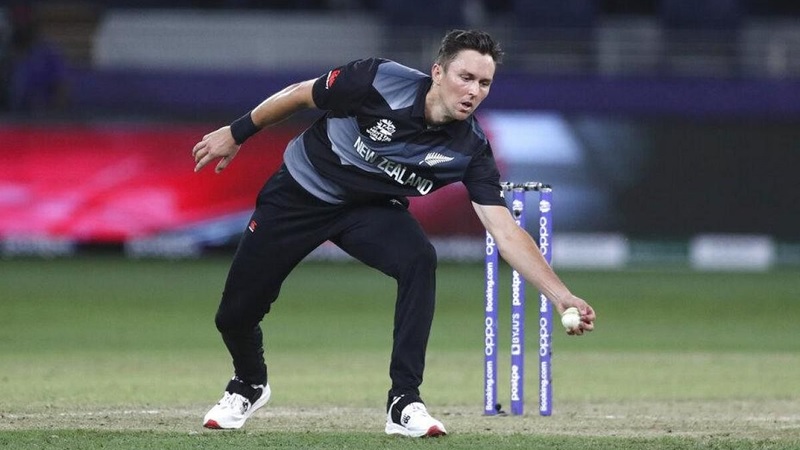 Despite having Trent Boult, a veteran New Zealand fast bowler, in their line-up, the Royals are not the most well-resourced when it comes to pace bowling options. While Boult has been a successful spinner in the IPL, having excelled for the Mumbai Indians, he may lack experience on the other end of the bat.
RR has potential in Prasidh Krishna and Obed McCoy. However, those bowlers are relatively fresh to the stage and could collapse under pressure. In his last few IPL appearances, Navdeep Saini has been pricey, and he does not inspire much trust in specific playing conditions. The squad also brought in Nathan Coulter-Nile, an Australian player who has shown vulnerability in conditioning and is prone to injury.
As a result, there would be more than expected on Boult to lead the assault, and if he is forced to miss games, the Rajasthan club may struggle to contain opponents.
---
Rajasthan Royals Schedule In IPL 2022
Rajasthan Royals will be trying to get off to a good start in this year's IPL, which has ten clubs. Given the competitive nature of the league, a bad start could put pressure on the club and make it harder to recover in the second half of the competition. The franchise has had a history of starting well but then having their season wrecked by a string of losses.
RR will play 15 league matches, just like the other teams in the tournament. Their debut encounter will be on March 29th in Pune against the 2016 winners Sunrisers Hyderabad, the 5th match of the 2022 IPL season.
| | | | | | | |
| --- | --- | --- | --- | --- | --- | --- |
| Match | Day | Date | Match | Time (IST) | Time (BDT) | Venue |
| 5 | Tue | 29 Mar  | SRH vs RR | 19:30 | 20:00 | MCA Stadium, Pune |
| 9 | Sat | 2 Apr  | MI vs RR | 15:30 | 16:00 | DY Patil Stadium |
| 13 | Tue | 5 Apr  | RR vs RCB | 19:30 | 20:00 | Wankhede Stadium |
| 20 | Sun | 10 Apr  | RR vs LSG | 19:30 | 20:00 | Wankhede Stadium |
| 24 | Thu | 14 Apr  | RR vs GT | 19:30 | 20:00 | DY Patil Stadium |
| 30 | Mon | 18 Apr  | RR vs KKR | 19:30 | 20:00 | Brabourne – CCI |
| 34 | Fri | 22 Apr  | DC vs RR | 19:30 | 20:00 | MCA Stadium, Pune |
| 39 | Tue | 26 Apr  | RCB vs RR | 19:30 | 20:00 | MCA Stadium, Pune |
| 44 | Sat | 30 Apr  | RR vs MI | 19:30 | 20:00 | DY Patil Stadium |
| 47 | Mon | 2 May  | KKR vs RR | 19:30 | 20:00 | Wankhede Stadium |
| 52 | Sat | 7 May  | PBKS vs RR | 15:30 | 16:00 | Wankhede Stadium |
| 58 | Wed | 11 May  | RR vs DC | 19:30 | 20:00 | DY Patil Stadium |
| 63 | Sun | 15 May  | LSG vs RR | 19:30 | 20:00 | Brabourne – CCI |
| 68 | Fri | 20 May  | RR vs CSK | 19:30 | 20:00 | Brabourne – CCI |
Check Out the Full IPL 2022 Schedule here.