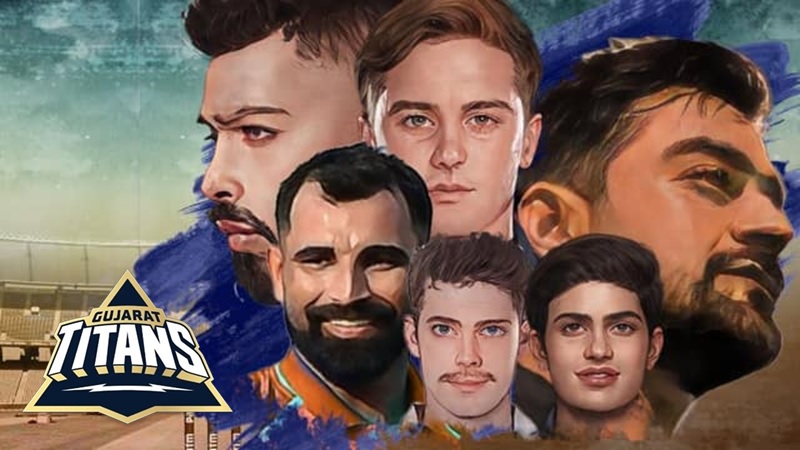 IPL 2022: Gujarat Titans (GT) SWOT Analysis and Schedule
As the Indian Premier League enters its 15th season, it has been enlarged from an eight-team league to a ten-team tournament. Two additional teams have been added to the massive T20 league: Gujarat Titans (GT) and Lucknow Super Giants (LSG). On February 13, the IPL mega auction came to a close, with all ten clubs finalising their rosters for the 2022 season. However, there was a player draft before the mega auction, which allowed the two new teams to establish the foundation of their squads.
Hardik Pandya, an Indian all-rounder, has been named captain of the Gujarat Titans for Rs 15 crore. Apart from Pandya, the Titans also drafted Rashid Khan, a former Sunrisers Hyderabad spinner, for Rs 15 crore and Shubman Gill, a promising Indian hitter, for Rs 7 crore.
The GT made several high-priced acquisitions at the auction table. Lockie Ferguson, a fast bowler from New Zealand, was their most expensive acquisition, costing the Titans Rs 10 crore. They also spent a lot of money on Indian all-rounder Rahul Tewatia, who cost them Rs 9 crore. Mohammed Shami became the Titan's third-most expensive pick after being purchased for Rs 6.25 crore.
The Gujarat Titans brought players like Matthew Wade, Jason Roy, David Miller, and Alzarri Joseph. They will also have the services of Wriddhiman Saha, Vijay Shankar, and Pradeep Sangwan, who are all seasoned cricketers.
---
Gujarat Titans Squad For IPL 2022:
Rashid Khan, Hardik Pandya, Shubman Gill, Gurkeerat Singh, Varun Aaron, Mohammed Shami, Jason Roy, Darshan Nalkande, Yash Dayal, Lockie Ferguson, Abhinav Sadarangani, Rahul Tewatia, Noor Ahmad, R Sai Kishore, Dominic Drakes, Jayant Yadav, Vijay Shankar, Alzarri Joseph, Pradeep Sangwan, David Miller, Wriddhiman Saha, Matthew Wade, B Sai Sudharshan
---
Gujarat Titans SWOT Analysis IPL 2022:
Strength – GT strength lies in bowling attack
The squad's strength is in the bowling section. GT have done an excellent job of putting together a well-rounded bowling roster with a good mix of local and foreign talent. All clubs plan to construct their bowling assault around an India fast bowler in most leagues. The Gujarat Titans have nailed that berth by bringing in Mohammad Shami. In the previous two seasons, Shami has been outstanding for the Punjab Kings, picking up wickets early and being economical late in the innings.
The mystery spinner from Afghanistan, Rashid Khan, may be the most valuable of the franchise's three draught picks made before the auctions. Rashid, a leg-break bowler, is a seasoned T20 journeyman who has posed problems for batters worldwide. In the IPL, his numbers speak for themselves, and the bowler doesn't require any endorsements. Lockie Ferguson, an out and out overseas fast bowler with a top speed of 150 km/h, completes the Titans' bowling line-up, giving it an excellent attack for the Titans.
Shubman Gill, a young Indian hitter, could be another of their assets. Gill, drafted in the first round by the franchisee, might be viewed as a long-term investment. The Punjab batsman has shown his potential on the biggest platforms, including international cricket. He has previously opened for the Kolkata Knight Riders, and while his strike rate has been questioned, his ability is undeniable. If the right-handed batter can improve his strike rate, he might help the Titans get off to a great start in the field. The Titans may be eyeing Gill as a future captaincy candidate.
Weakness – Weak batting line-ups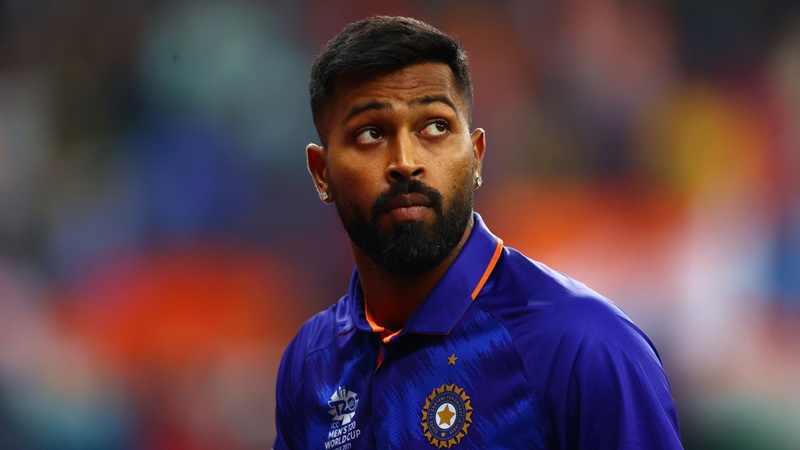 The fact that the Gujarat Titans have a strong bowling attack is undeniable. However, the team's batting can be a weakness. When it comes to batsmanship, the side lead by Hardik Pandya appears to be a little lacking. Jason Roy, the team's proven opener, is on the roster. However, the Englishman has shown a few chinks in his armour when facing good quality spin bowling. When he plays in India, the aggressive hitter faces a slew of solid spinners who will pose a slew of issues.
Hardik Pandya, probably India's most sought-after cricketer, has been signed by the Titans. Given Pandya's recent record, the franchise could view it as a risk, hoping that he rediscovers his mojo in due time. To make matters worse, the all-latest rounder's injury woes are another cog in the wheel that might collapse the club during the season.
The middle order of this series is likewise lacking inexperience. Despite having players like David Miller, Matthew Wade, and Vijay Shankar, none of them has lit up the IPL with their batting in recent seasons.
As a result, rival teams will have pointed out the Titans' shaky batting line-up, and the team may struggle to put up good runs consistently.
Opportunity – Being a newcomer in the IPL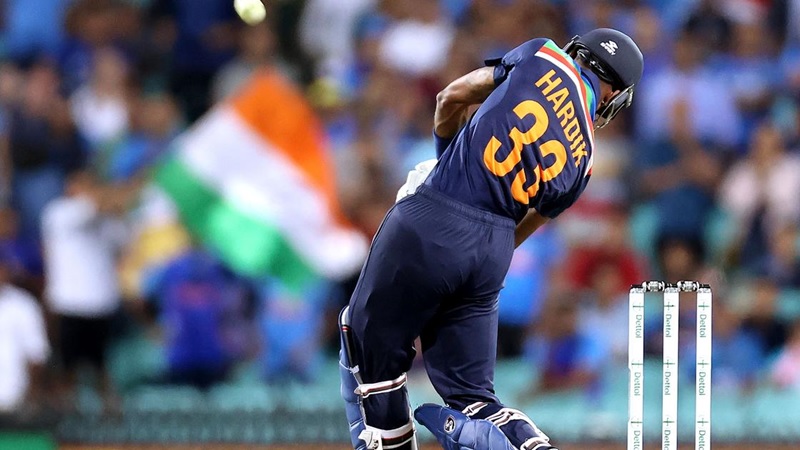 To begin with, the franchise's novelty may provide them with the most incredible opportunity. The various think tanks of the competing teams can't say anything about their strategies or how they carry out their plans because it's a brand-new team. Even though the majority of the players on the squad had previously played in the IPL, there is no past data on them as a group that analysts might potentially exploit.
On the other hand, the Titans better understand the other franchise's plans, prior performances, and data. Because they haven't been a part of the league yet, they can fly under the radar and go about their business with less of a spotlight on them.
In addition, because this would be the team's debut appearance, there would be fewer expectations than on some of the more established clubs. The Titans will be able to come to the field without the weight of previous results, resulting in a new type of cricket that will only benefit the league. In such a challenging league, the IPL newcomers have the opportunity to go out with an attitude of "nothing to lose."
Threats – Hardik Pandya's injury history and leadership abilities are yet to be established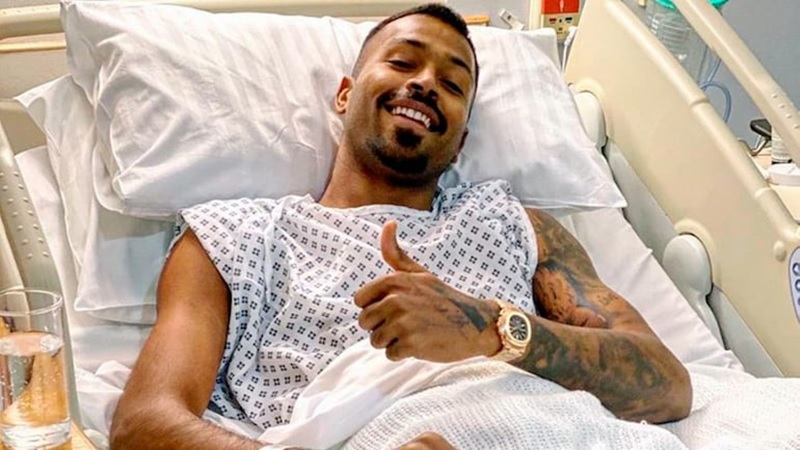 While the Titans' lack of IPL experience gives them an edge, it also puts them at risk of losing their way sooner than they would want. The IPL is undoubtedly one of the most competitive T20 competitions in the world, with minimal margin for error. Teams who have been playing for 14 years have experienced a variety of scenarios and have developed their gaming and team culture.
The Gujarat Titans, on the other hand, lack that and may struggle to adjust to the fast-paced tournament. With a streak of losses, the team might quickly become derailed. Because of the nature of the tournament, climbing up the ladder becomes extremely tough after a team has fallen behind.
Hardik Pandya, an undiscovered captain, could be their greatest threat. The ex-Mumbai Indians player has never captained in the IPL and will be pitted against veterans like MS Dhoni and Rohit Sharma. Pandya's decision-making in tight game scenarios could be fragile, allowing more potential for error. And, as demonstrated in the IPL, a few bad captaincy decisions can significantly impact a team's ability to win or lose games, and hence on their chances of winning the coveted trophy.
---
Gujarat Titans Schedule In IPL 2022:
On March 28, the Gujarat Titans will face the Lucknow Supergiants at the Wankhede Stadium in the Indian Premier League (IPL). The Gujarat Titans were late naming their team, but they came up with a great moniker. The franchise had a successful super auction in the IPL 2022 season and has successfully formed their squad for their first IPL season. Unfortunately, their starting hitter Jason Roy has elected to sit out the season for personal reasons, and the team has yet to name a successor.
After the GT's maiden game against the LSG on March 28, they will face the Delhi Capitals at MCA Stadium Pune on April 2, 2022. They will face the Punjab Kings at the Brabourne Stadium on April 8. On April 11, the Ahmedabad-based franchise will face the Sunrisers Hyderabad at the DY Patil Stadium to continue their campaign.
They will face the Rajasthan Royals at the DY Patil Stadium on April 14. On April 17, they will take on the defending champions Chennai Super Kings at the MCA Stadium in Pune. On April 27, GT will play SRH for the second time in the league after a 10-day break at the Wankhede Stadium in their seventh league-stage encounter.
At the Brabourne Stadium on Saturday, April 30, they will play their first afternoon game against the Royal Challengers Bangalore. After that, on May 3, they will face PBKS at the DY Patil Stadium. On May 6, they will take on the Mumbai Indians at Brabourne Stadium. Gujarat Titans will play LSG, CSK, and RCB in their remaining group-stage games on May 10th, 15th, and 19th. The match versus RCB will be their last league match of the season.
| | | | | | | |
| --- | --- | --- | --- | --- | --- | --- |
| Match | Day | Date | Match | Time (IST) | Time (BDT) | Venue |
| 4 | Mon | 28 Mar  | GT vs LSG | 19:30 | 20:00 | Wankhede Stadium |
| 10 | Sat | 2 Apr  | GT vs DC | 19:30 | 20:00 | MCA Stadium, Pune |
| 16 | Fri | 8 Apr  | PBKS vs GT | 19:30 | 20:00 | Brabourne – CCI |
| 21 | Mon | 11 Apr  | SRH vs GT | 19:30 | 20:00 | DY Patil Stadium |
| 24 | Thu | 14 Apr  | RR vs GT | 19:30 | 20:00 | DY Patil Stadium |
| 29 | Sun | 17 Apr  | GT vs CSK | 19:30 | 20:00 | MCA Stadium, Pune |
| 40 | Wed | 27 Apr  | GT vs SRH | 19:30 | 20:00 | Wankhede Stadium |
| 43 | Sat | 30 Apr  | GT vs RCB | 15:30 | 16:00 | Brabourne – CCI |
| 48 | Tue | 3 May  | GT vs PBKS | 19:30 | 20:00 | DY Patil Stadium |
| 51 | Fri | 6 May  | GT vs MI | 19:30 | 20:00 | Brabourne – CCI |
| 57 | Tue | 10 May  | LSG vs GT | 19:30 | 20:00 | MCA Stadium, Pune |
| 62 | Sun | 15 May  | CSK vs GT | 15:30 | 16:00 | Wankhede Stadium |
| 67 | Thu | 19 May  | RCB vs GT | 19:30 | 20:00 | Wankhede Stadium |
Check Out the Full IPL 2022 Schedule here.