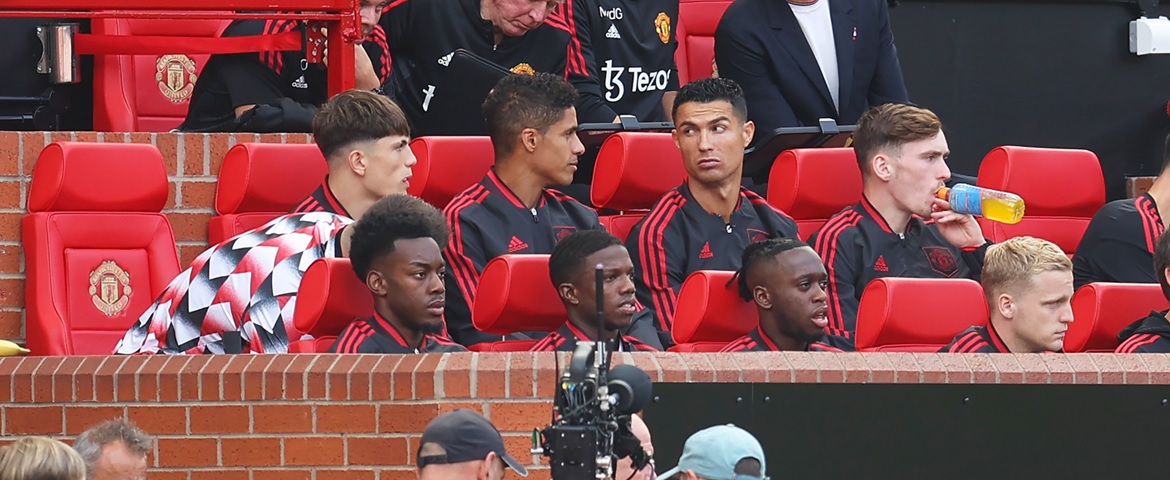 Cristiano Ronaldo is unhappy being put on the bench this FIFA World Cup 2022
Following his conduct, while being substituted out of the team's previous game, Cristiano Ronaldo was left out of Portugal's starting XI for Tuesday's World Cup round-of-16 match against Switzerland. Gonçalo Ramos, 21, who took his position, went on to score a hat trick in Portugal's easy 6-1 triumph over the Swiss team. In the 73rd minute of the victory, Ronaldo was introduced as a replacement but was unable to net his first goal in a World Cup knockout stage game.
Ronaldo left the pitch in the second half of Portugal's final group play match against South Korea only last week, clearly frustrated. Videos appeared to show the 37-year-old striker complaining that manager Fernando Santos was in a haste to sub him and getting into a brief argument with a South Korean player.
Santos had complained about Ronaldo's behaviour following his suspension in the final group stage match against South Korea, but he said it had no bearing on the outcome of his decision. During Tuesday's 6-1 victory against Switzerland in the FIFA World Cup round of 16, Santos claimed that his choice to omit Cristiano Ronaldo from his lineup had been "strategic and nothing more." He claimed that Ronaldo, who plays professionally and serves as a captain, is one of the best players in the world. They simply need to consider this team as a whole.
Santos responded that he has a strong bonding with him, knew him since he was 19 at Sporting, and then for years in the national squad, when asked if leaving out Ronaldo was the hardest decision of his career. The coach added that he and Ronaldo never mix up the interpersonal and human elements with the coach-player relationship. Ronaldo is a crucial member of the squad to have.
Portugal made a replacement in the 65th minute with the score still poised at 1-1 and had already secured a place in the knockout phase. South Korea eventually prevailed in the game, 2-1.
When asked about the videos of Ronaldo that surfaced before Portugal's round-of-16 game against Switzerland, Santos acknowledged that he was not happy with the player's conduct. However, these disputes are settled in private. It's over now. The coach stated that it was the end of the discussion on that subject and everyone is now focused on the next match.
The last time Portugal began a knockout match at a significant tournament without Ronaldo on the field was during the Euro 2000 semifinal. The only other time since 2004 that Ronaldo replaced another player for Portugal was on Tuesday.
Portugal will face Morocco in the quarterfinals on Saturday after defeating Switzerland. Despite anticipating a "very difficult" match against Morocco in the quarterfinals, Santos said his team was in excellent shape.
Tuesday was proof that Portugal can win this World Cup without Ronaldo. However, he will continue to be the story—not simply a story—the rest of the way. He is, constantly. That story's conclusion has not yet been written and either way, it will make for an interesting story.