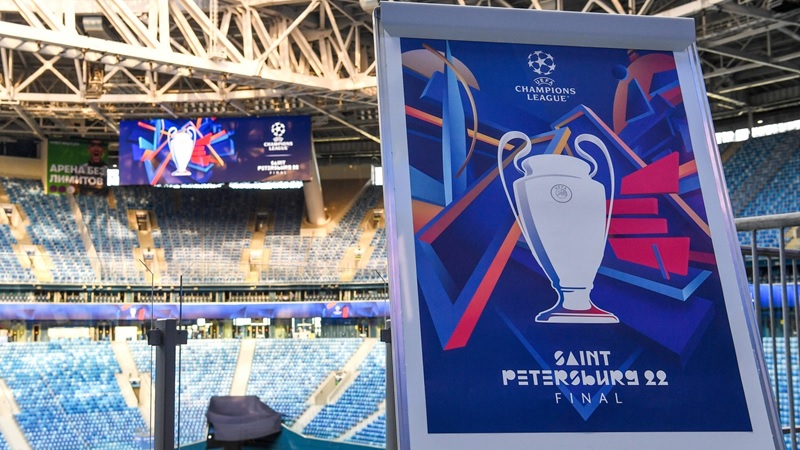 UEFA to move Champions League final out of Russia after invasion of Ukraine
The Champions League final will be pulled from Russia after UEFA called an emergency meeting for Friday.
The Krestovsky Stadium in St Petersburg was set to host the pinnacle event of European club football on May 28.
The final will be moved due to Russia's invasion of Ukraine, which began on Thursday morning, with three London stadiums – Wembley Stadium, Tottenham Hotspur Stadium, and West Ham's London Stadium – being viable replacements.
UEFA is also facing mounting pressure to end its £33 million sponsorship arrangement with Gazprom. This mainly state-owned Russian energy company also sponsors the UEFA Nations League and European Championship finals.
The meeting has been extended to all UEFA's executive committee members, including Alexander Dyukov. He is the CEO of Gazprom and the president of Zenit St Petersburg and the Russian Football Union.
Champions League final to host at London Stadium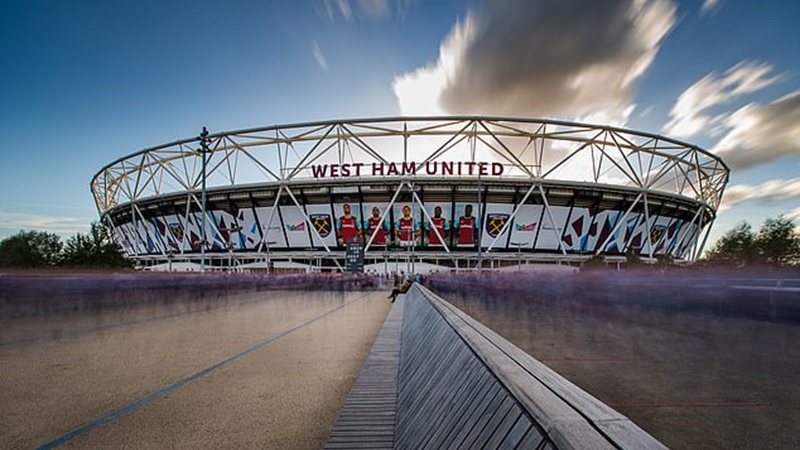 The owners of West Ham United are open to hosting the Champions League final at their 62,500-seat London Stadium.
The final being held in St Petersburg was deemed "inconceivable" by British Prime Minister Boris Johnson.
Wembley Stadium, which seats 90,000 people, is an option, but the Championship and League Two play-off finals will be held on the same weekend.
The Tottenham Hotspur Stadium, with a capacity of 62,850, and West Ham United's stadium are unaffected.
According to UEFA, Zenit St Petersburg's Europa League match against Real Betis in Spain will occur on Thursday night.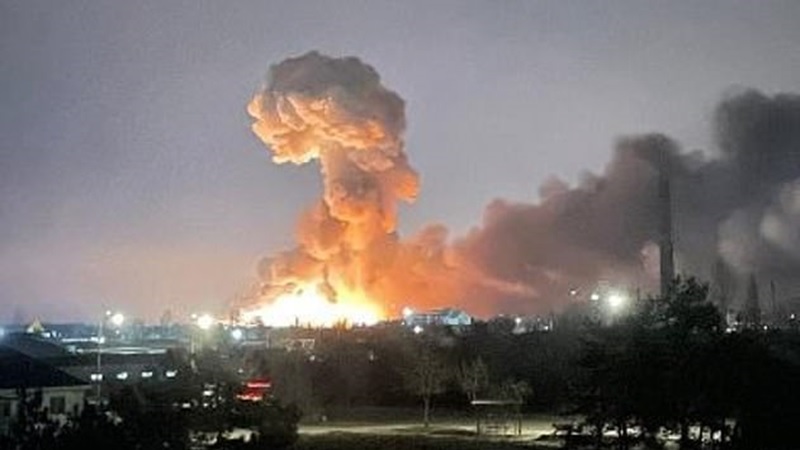 It happened as Russian President Vladimir Putin ordered his military forces to launch a full-fledged invasion of Ukraine, with land and air attacks coming from the south, east, and north.
Missiles and bombs poured down from the skies, tanks rolled across the border, men parachuted into eastern areas, and explosions erupted throughout the country.
After Putin gave the go-ahead for an early morning invasion on Thursday, official data indicated 40 Ukrainian troops were killed in early skirmishes, with 'dozens' injured.
According to Ukraine, six Russian jets were shot out of the sky above the eastern Donbass region, killing 50 Russian personnel, but Russia's air force had taken control of the country's skies.
Airfields, military bases, ammo dumps, and command centres were the strategic targets hit by precision-guided missiles.
The night sky above Kyiv was lit up as Russia struck the Ukrainian military's command headquarters near the city.
As many attempted to evacuate the city, highways became congested, and air-raid sirens sounded at dawn light.
What happens with the World Cup qualification play-offs set for March could also be on the table at the UEFA meeting.
Ukraine is scheduled to play Scotland in a one-legged semi-final in Glasgow on March 24, but this match must now be in jeopardy.
In the meantime, Russia will play Poland in their semi-final on the same day.
On March 29, the match-winner will play either Sweden or the Czech Republic in the final.
However, a play-off match against Russia is 'nearly unimaginable' at present, according to the chairman of the Swedish Football Association.
'It's a potential possibility… spontaneously surrounding the sentiments we get as we wake up this morning are that it is practically unthinkable that we would play a football match in Russia in a few weeks,' Karl-Erik Nilsson said.
'As it stands right now, there appears to be no appetite in Russia to play a football match,' he added.
Another item discussed is Russia's participation in the Women's European Championship in England this summer. They've been assigned to Group C, including Holland, Sweden, and Switzerland.