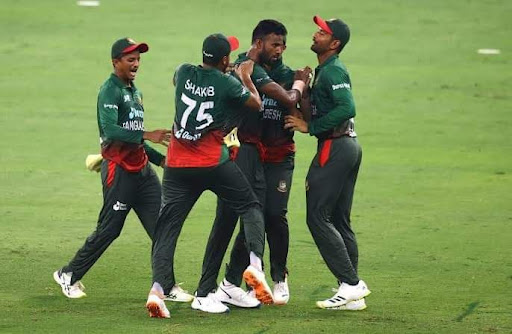 Bangladesh will play directly in the next T20 World Cup
Bangladesh will play directly in the next T20 World Cup
Bangladesh has completed one of the most successful T20 World Cups in their history. Tigers have also won two matches in addition to playing directly in the main stage. The opportunity came, to reach the semi-finals by defeating Pakistan for the first time. But it didn't happen. As a result, Bangladesh's World Cup campaign ended with regret.
In the ICC ranking, Bangladesh is at number 9 with 4 points in the World Cup. As a result, the Tigers will directly participate in the T20 World Cup in 2024. Afghanistan, ranked 10th, will play the World Cup directly with Bangladesh. The two host countries of the World Cup, the United States and the West Indies, will also play directly.
Meanwhile, at the end of this year's World Cup Super -Twelve, the 8 teams at the top of the points table have directly got tickets to the next World Cup. The countries are – Australia, New Zealand, England, India, South Africa, Pakistan, Sri Lanka and Netherlands. A total of 12 teams have been confirmed for the next World Cup.
But Bangladesh and Afghanistan have a small risk. To play directly in the World Cup, these two teams have to maintain the ranking position till November 14. However, since there are no other teams' matches at this time, Bangladesh and Afghanistan's World Cup tickets are guaranteed. It should be noted that the next World Cup will be of 20 teams.
Meanwhile, the Bangladesh cricket team has returned home after the World Cup. Before the start of the World Cup, the BCB president announced that their target was not this World Cup, but the next World Cup. Bangladesh wants to organize the team for that purpose. There are rumors that the contract of the team's technical consultant Sridharan Sriram may be extended also in Bangladesh cricket. If not, the Tigers may look to rely on Russell Domingo again.