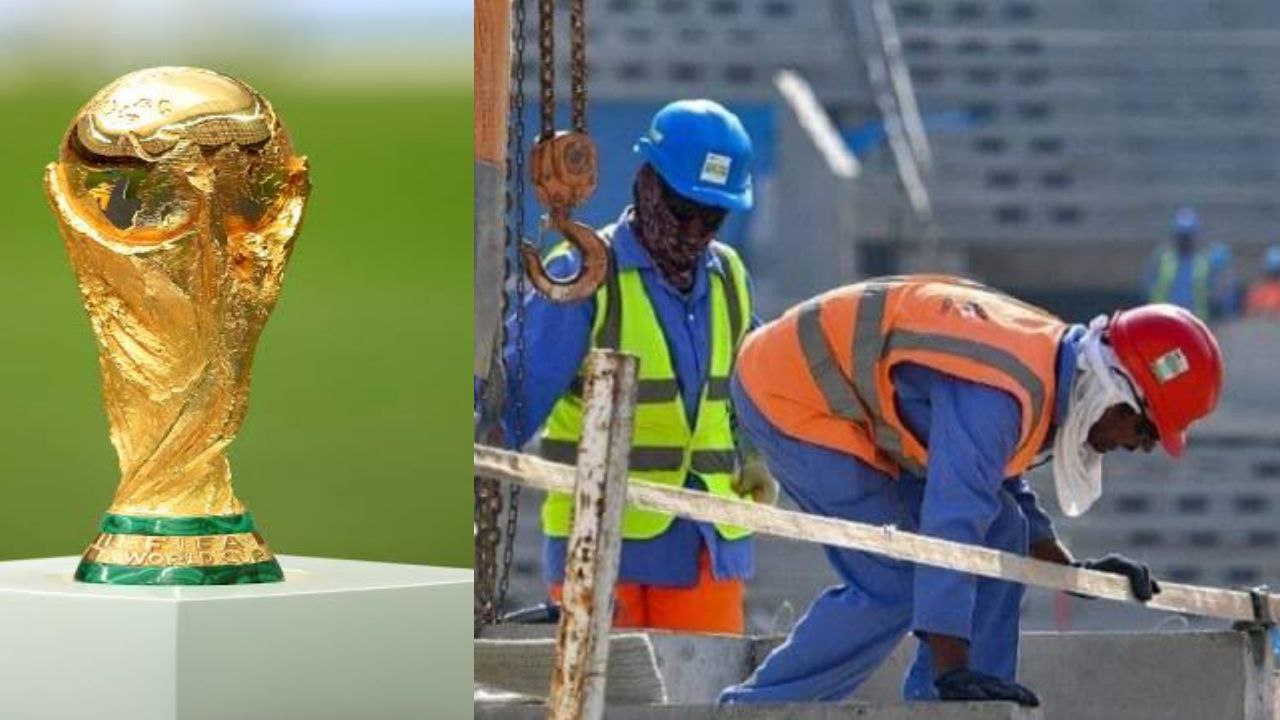 500 workers died in Qatar World Cup: World Cup project chief
Hundreds of thousands of workers are employed in Qatar inhuman work. Al-Thawadi, the head of the World Cup project, said that five hundred workers died roughly. 
Qatar World Cup is the most expensive World Cup in history in terms of organization and financial costs. Not only is it expensive. Qatar has been making headlines ever since it was nominated as the host country for the World Cup due to one controversy after another. This time, the Qatari government admitted that about five hundred workers died in the construction work.
Qatar has been preparing to host the Football World Cup, known as 'The Greatest Show on Earth', for several years. And hundreds of thousands of workers are employed in this decoration work. There have been several reports about the inhuman life of those workers. There are even reports of deaths of laborers, which the Qatari government has always denied.
However, despite denying the incident for so long, the real information finally came out. Authorities have admitted that around five hundred workers have died while working on various infrastructure projects for the World Cup. According to CNN, the number of deaths previously reported by the Qatari government is actually much higher.
Earlier, the Qatari government told CNN that only 3 migrant workers died while working with them. In addition, 47 other workers have died in these few years while being out of work. Al-Thawadi, the head of the World Cup project, said about the death of about five hundred workers in a conversation with the media.
Not only on the labor issue, Qatar has also come under fire for banning drugs and homosexuality during the World Cup. However, on top of all the criticisms, the football tournament has started in the desert country from November 20 through a grand arrangement. The curtain of this event will come down on December 18 through the mega final.