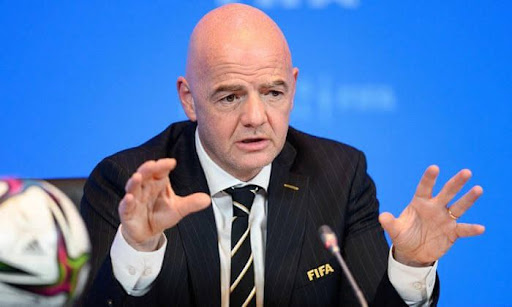 FIFA president calls for ceasefire in Russia-Ukraine during World Cup
Just a few days later, the FIFA Football World Cup known as 'The Greatest Show on Earth' is going to start in Qatar. Football craze has already started all over the world. But FIFA president Gianni Infantino's heart goes out to the people of war-torn Russia and Ukraine. Therefore, he wants a ceasefire between the two countries at least during the World Cup.
From February 24 this year, Russia suddenly started attacking the neighboring country Ukraine. Which is still ongoing. Many people are losing their lives in this bloody war of 9 months. The war has affected the entire world. In the meantime, Infantino called for a ceasefire by participating in a lunch during the G20 conference in Bali, Indonesia.
Infantino said, "My request to you is to give a humanitarian temporary ceasefire during the World Cup. Do something for peace. You are world leaders, you have the power to influence the course of history. The World Cup is creating a unique platform for unity and peace around the world."
Meanwhile, to what extent Russia and Ukraine will respond to the FIFA president's call, it is not yet known. However, football war in Qatar will start from November 20. However, Russia and Ukraine are not playing in this World Cup. Russia were expelled from the qualifiers due to their attack on Ukraine. Ukraine, on the other hand, lost to Wales in the play-offs.